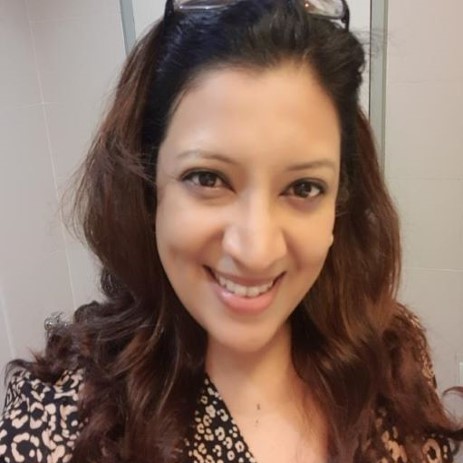 Annette Rosemarie John
Head, Digital Solutions
Annette holds a law degree from the University of London and was admitted as an Advocate and Solicitor of the High Court of Malaya in 1999. She served in corporate organisations – a public listed company as Compliance Executive and a multi-national company as Legal Executive before embarking into legal publishing.


Annette held the position of Publishing Director for Southeast Asia at LexisNexis, helming the Malaysia and Singapore editorial teams. One of her key achievements was leading the migration project of print products to an online platform, thus creating a highly sustainable revenue stream.


Clocking over 13 years of experience in publishing and online legal research, she then moved into ARK Knowledge Solutions, a boutique firm offering content creation and solutions consultancy. As Partner and Publishing Consultant, she offered end-to-end editorial services and consultation to a wide clientele (government agencies, professional bodies and legal publishers) requiring customized and specialized content (digital and print) with goals of expanding their local market and developing additional or new revenue streams.


Annette also served as Publishing Lead in one of the leading educational publisher in Malaysia, McGraw Hill Education. She developed academic content solutions (digital and print) for the higher education market for Southeast Asia. She also fostered strategic partnerships with professional institutions to create online learning programs using clients' wholly owned content hosted by McGraw Hill's adaptive (AI powered) learning platform.


With 20 years of experience in content creation and product innovation, Annette currently heads the Digital and Online solutions team at CLJ Legal Network Sdn Bhd and MyLawBox Sdn Bhd, Malaysia's leading provider of online legal information systems specifically designed for professionals in the legal, corporate, government and academic sectors. She is responsible for all aspects of online products of the companies, namely, CLJLaw.com, MyLawBox.com, LabourLawBox.com and ShariahLaw.com. She manages all content development of existing products, the enhancement of online systems and is also responsible for the development of new digital products and services to attract new markets, increase market share and increase revenue streams.